AFSCME's Got Talent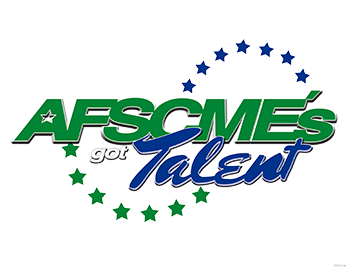 "AFSCME's Got Talent: Karaoke Edition" is the expanded PEOPLE fundraiser that's bringing talented AFSCME members to the stage at the 41st International Convention.
Select your favorite song and perform in the McCormick Place grand ballroom for a chance to win a two-night stay at the Hyatt of your choice or two airline tickets to any destination in the contiguous 48 states. And the best part is that you'll be helping your fellow union members by raising PEOPLE contributions.
To sign up, fill out an entry form at the AGT Showcase Stage at the Convention. If you can't wait that long, send an email to afscmesgottalent@afscme.org that includes your name, your local, a cell phone number and email address, and the name of the song you want to sing.
On Tuesday, July 15, we'll select finalists to compete on stage, and those finalists can start raising PEOPLE dollars from their supporters. Then the finalists will compete on Thursday in the Grand Ballroom, with the audience voting for the winner in the form of PEOPLE contributions. There will be two prizes – one for the contestant who raises the most contributions overall and for the one who raises the most on the night of the competition.
Contributions or gifts to AFSCME PEOPLE are not deductible for federal income tax purposes. All contributions to AFSCME PEOPLE are voluntary and will be used for political purposes. Contributions are not a condition of membership or employment and refusal to contribute is free of reprisal. In accordance with federal law, AFSCME PEOPLE accepts contributions only from AFSCME members, executive and administrative personnel, and their families. Contributions from other persons will be returned.